Entrepreneurs
Community
Wellness
Service
Who We Are
Our mission is to help people live better, healthier lives.
Amway is an entrepreneur-led health and wellness company that supports more than one million Amway Business Owners (ABOs) worldwide, known as Independent Business Owners (IBOs) in North America. These individuals sell innovative, high-quality nutrition, holistic wellness, healthy beauty, and naturally derived home care solutions to customers.
OUR IMPACT
Catalyzing Our Communities
Amway was built on the powerful idea that we can be the change for a better world. Our goal is to unite our quality products and thoughtful services with our mission to benefit communities across the Americas and worldwide.
Caring For Customers and IBOs
Amway has always put ethics and consumer trust first. We have robust policies and practices in place to protect our customers and IBOs. As part of our AmwayPromise™, we've established one of the most comprehensive customer service and consumer protection guarantees in the entire direct selling industry.
ABOUT OUR INDUSTRY
Frequently Asked Questions
Amway has a rich history, dating back to the company's founding as a family business in 1959 in Ada, Michigan.
Amway's History
We are proud of our 64-year heritage, including all we do for the communities where we live and the individuals we've helped in living lives of purpose and achievement.
1959
Rich DeVos and Jay Van Andel founded Amway to give themselves and others a way to make their lives better through entrepreneurship. Amway's first product, Frisk Liquid Organic Cleaner Concentrate, later named L.O.C. – was one of the world's first biodegradable multi-purpose cleaners.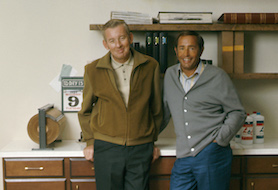 1970s
Amway acquired Nutrilite™—its flagship nutritional supplement brand—and expanded into international markets. Nutrilite was one of the first vitamins to hit the market, and Amway is proud to celebrate the brand's 90th anniversary in 2024.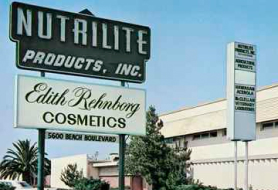 1979
In a landmark case, the U.S. Federal Trade Commission (FTC) ruled in Amway's favor and found the company to be a legitimate multi-level marketing business. The case reaffirmed direct selling as an effective and innovative way for companies to bring great products to the marketplace.
1980s
Amway continued to grow rapidly as it celebrated its 25th anniversary. In the 1980s, Amway entrepreneurs were active in 20 international markets.
The company received the United Nations Environment Programme Award in recognition of its status as a leader in environmental protections. Protecting the environment has consistently remained a priority for Amway to this very day.
1990s
Amway continued its international expansion, entering markets like China, India, and Mexico.
1996
Amway opens the Nutrilite Center for Optimal Health in Buena Park, California, where medical professionals, elite athletes and visitors from all over the world visit to learn about the latest trends in health and nutrition.
2003
Amway established the Nutrilite Scientific Advisory Board, consisting of leading scientists in the fields of nutrition, health and genetics from around the world.
2012
Just over 50 years after our founding, Amway is named the "World's Number-One Direct Selling Company" according to Direct Selling News Global 100 – a title we held for 11 years.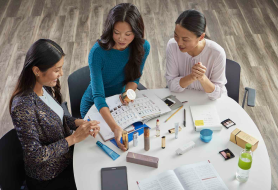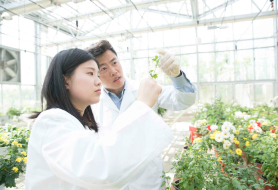 2021
Easterseals celebrated 38 years of Amway's support. Since 1983, Amway and IBOs raised over $35 million to provide support and services for children and individuals with disabilities.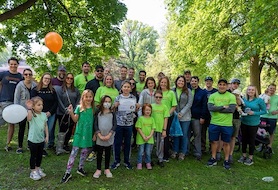 Today
Amway employs more than 14,000 people worldwide and operates in 100+ countries and territories across six continents.
According to Forbes magazine, Amway is among the Top 100 privately held companies in the United States.
Amway is once again the No. 1 direct selling company in the world, according to the 2023 Direct Selling News Global 100. This is a ranking we've held consecutively since 2012.